Gifts I want
I could use several of these for our LEGO group's GBC collaboration ($7.50 each) as well as some Extension Wires ($4 each).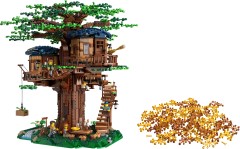 3,036-piece LEGO® Ideas 21318 Tree House. It features a landscape base and 3 LEGO tree house cabins—a main bedroom, bathroom and kids' room. The tree has interchangeable sets of green summer leaf elements and yellow and brown fall leaf elements—these and various plant elements on the base are all made from sustainable-plant-based polyethylene plastic. ($200)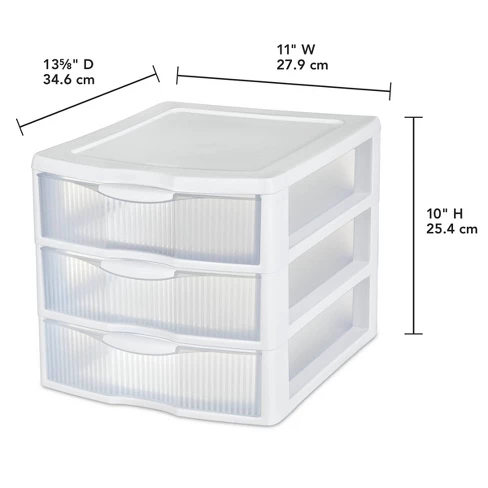 Sterilite 3 Drawer Medium Countertop Unit White with Clear Drawers - Room Essentials™. Overall Assembled Size: 13 5/8" x 11" x 10". I have some of these already and would like more to stack on top of them. I believe these are item 1791 on the Sterilite page.
LEGO
Out-of-Production LEGO
Prices below were MSRP. eBay and Bricklink are two good places to find used sets. Craigslist is hit and miss.
Used sets without boxes are fine with me, but I'd like all pieces and instructions to be included.
Movies & TV Shows (Blu-Ray)
See my list at IMDB. (link may not work)
Oscar Best Picture Movies
Books
The LEGO Neighborhood Book 2, Brian Lyles and Jason Lyles
The LEGO Architect, Tom Alphin
Permanent Record, Edward Snowden
The Wealth of Nations, Adam Smith
The Rise of Thodore Roosevelt, Edmund Morris
The Autobiography of Benjamin Franklin
The Killer of Angels, Michael Shaara
The Long Goodbye, Raymond Chandler
Video Games
Christmas Music
I would like the following songs on CD or .mp3:
White Christmas, The Drifters
Sleigh Ride, Leroy Anderson
O Come All Ye Faithful, Nat King Cole
The Christmas Song, Nat King Cole
I Saw Three Ships, Nat King Cole
Santa Claus is coming to Town, Frank Sinatra & Cyndi Lauper
Baby, It's Cold Outside, Leon Redbone & Zooey Deschanel (LP Version)
Do you Hear what I Hear?, Andy Williams
O Holy Night, Josh Groban
Believe, Josh Groban
We Need a Little Christmas, Percy Faith
Santa Claus Is Comin' To Town, Bruce Springsteen
Electronics
Misc
LEGO Koozie (can size, not bottle)